Discover Los Angeles is Los Angeles' tourism marketing organization. In partnership with the Los Angeles Arts Commission, the mobile app was developed to enhance and optimize a visitor (and local's) experience in the city. David worked with Iconoclash Design to develop the user experience design and mobile interface.
Learn More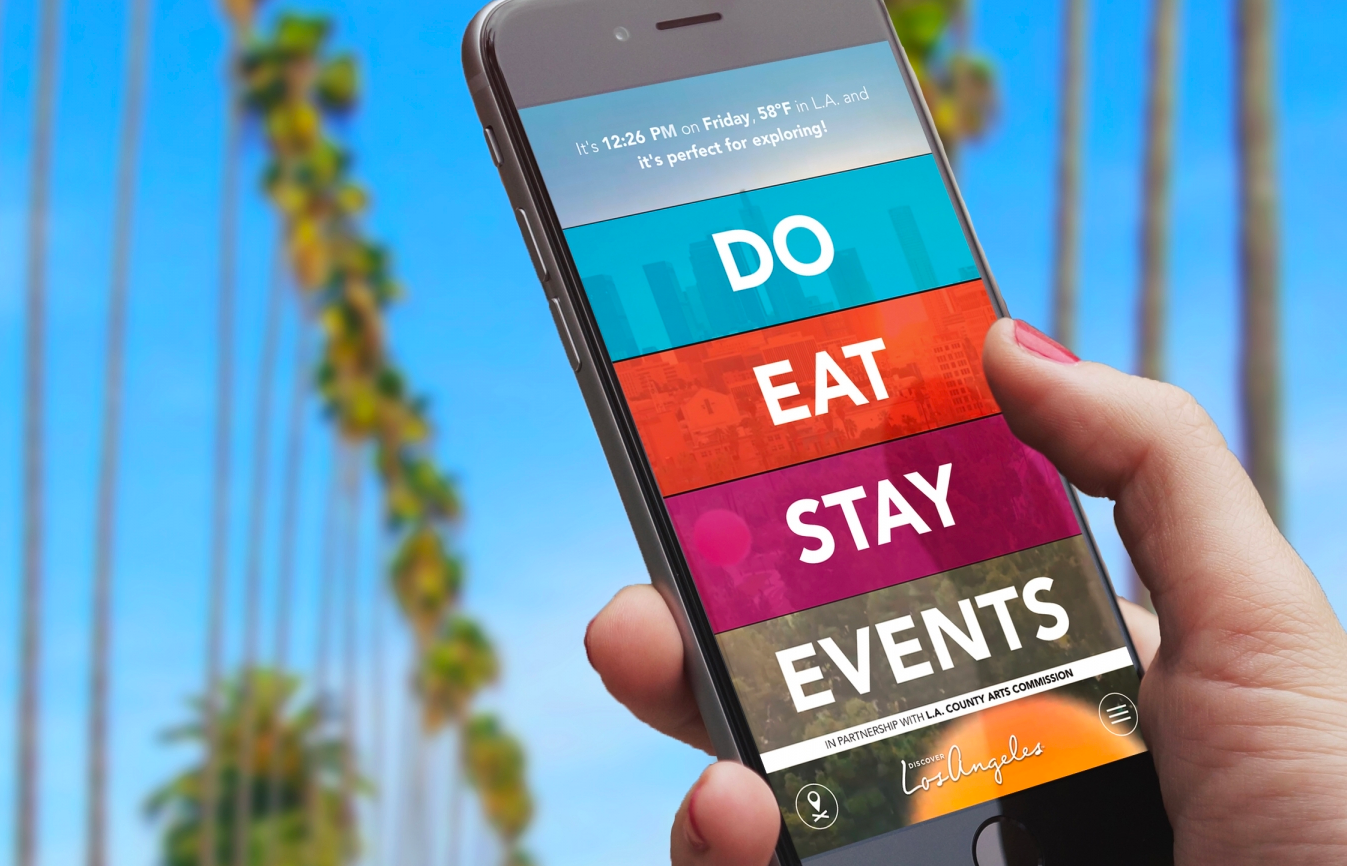 The Discover L.A. app is the first-of-its kind to utilize proprietary A.I. built to enhance the Los Angeles experience. Through smart technology, the app literally knows to serve up soup and indoor dining suggestions on cool days; the closest beaches and ice cream on warm days.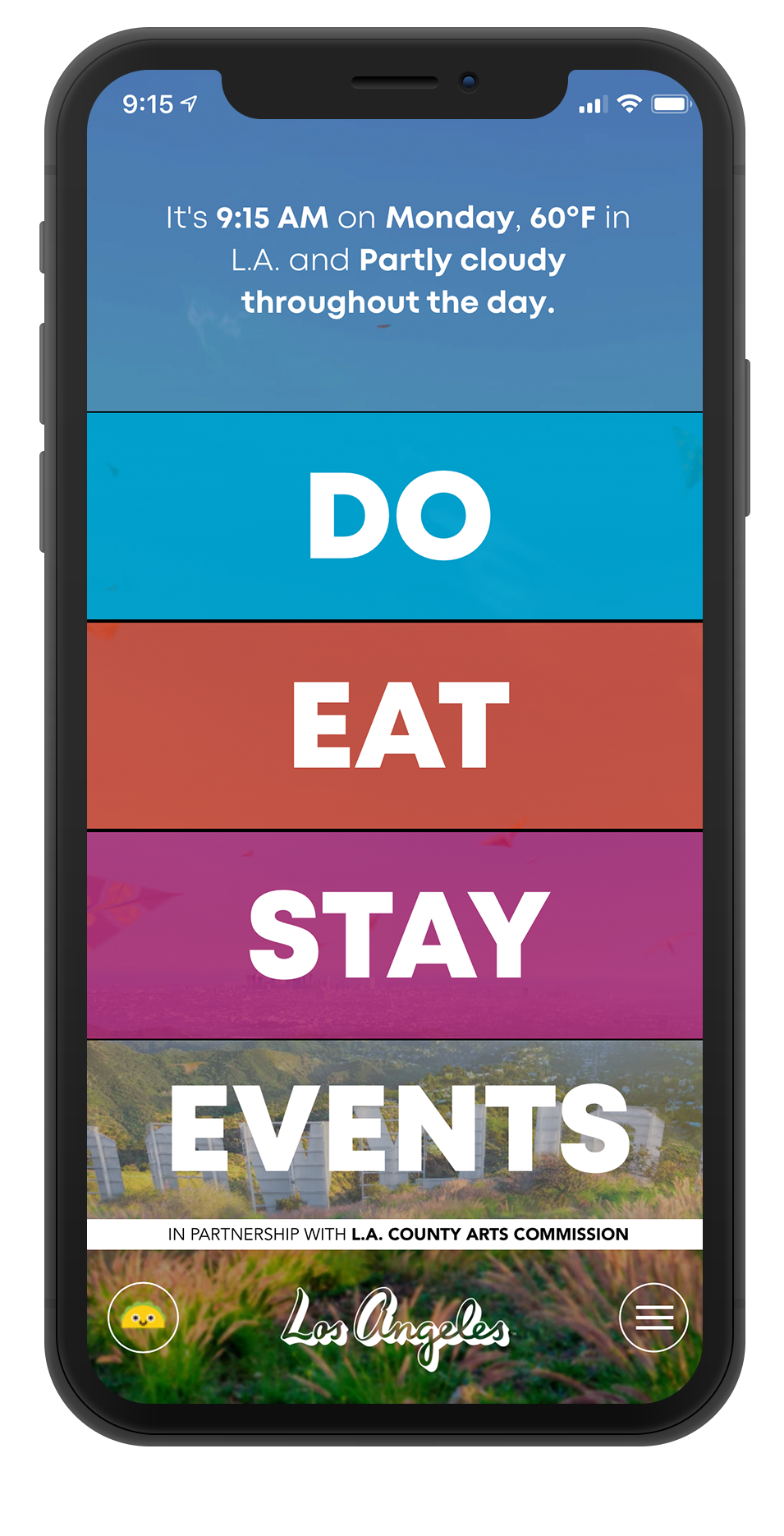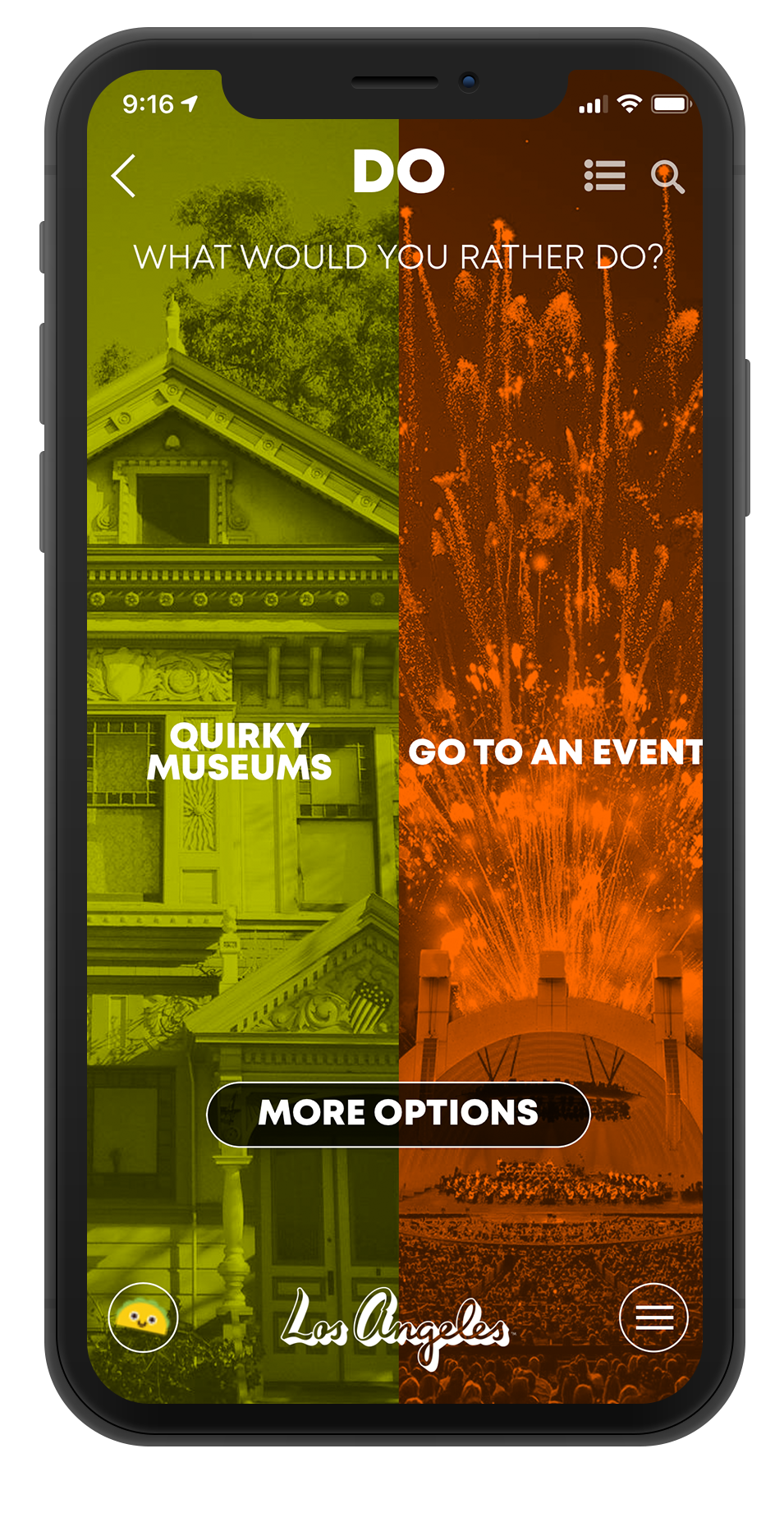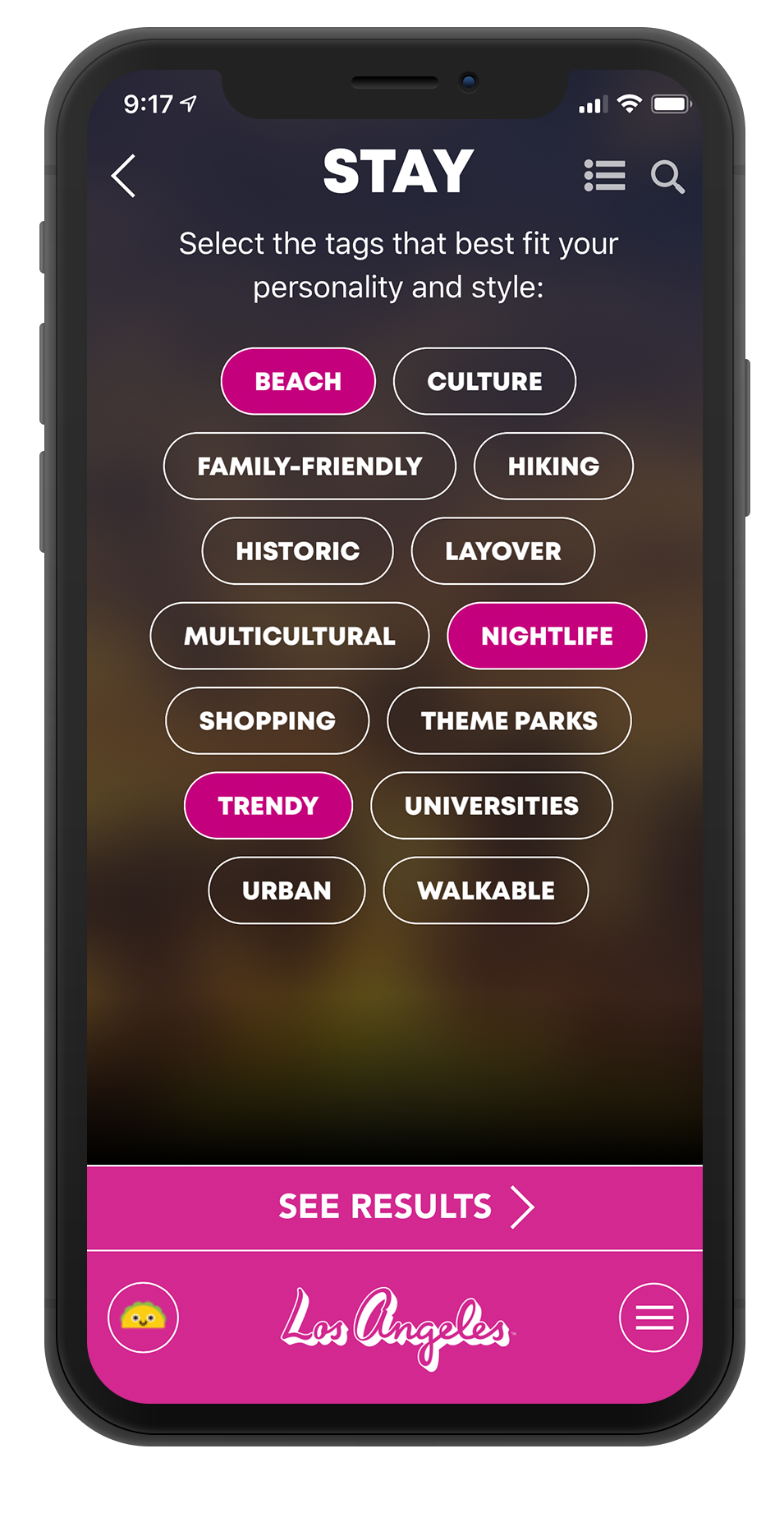 User Experience and Interface Design
This project is a unique collaboration between the Los Angeles Tourism Board's marketing arm, Discover Los Angeles and the Department of Cultural Affairs. Iconoclash Design and David took this as an opportunity to create a uniquely visual and interactive experience for the application. Our mantra is "don't develop another Yelp!" We pushed the envelop to create a mobile application that is both useful and immersive and the result is one of the most captivating mobile app for any city tourism agencies in the world.